Business Expansion Loans: What Can You Qualify For?
Applying will not affect your credit score
What is a Small Business Expansion Loan?
A business expansion loan is specialized financing to grow an established business. This includes expansion projects like adding to an existing facility, moving to a new location, making renovations, purchasing new equipment or even growing staff. In addition, a business expansion loan could include purchasing another company or going into a new market.
There are multiple ways companies will choose to expand their business, in these cases, business owners may consider a business expansion loan, or other forms of financing. Expansion loans are tailored towards companies with a proven track record of success and may qualify for more favorable rates and terms.
A small business loan comes with many loan options based on the type of business, the purpose of the loan and even the loan amount. Furthermore, since many business lenders will require a personal guarantee of repayment from the business owner, it's common for lenders to require a good personal credit score before qualifying for certain loans. However, this is not always the case. For example, a merchant cash advance or revenue-based financing rarely requires a personal guarantee. Similarly, loans that are collateralized by business assets or real estate may not require good credit or any credit check at all.
The point here is that it's important for small business owners to understand the different types of business financing options and loan programs. Choosing the right small business financing for your business needs can have a significant impact on interest rates, repayment terms and cash flow.
Types of Business Expansion Loans & Financing
As mentioned above, the definition of "business expansion" is broad. Similarly, the types of business loans available to borrowers is varied. For example, you would not look for the same loan option for a working capital loan as you would for a real estate purchase. They are very different and have very different costs associated with borrowing, and repayment. They have different application processes and eligibility criteria.
Let's explore some examples of finding the right loan options for business expansion. For the purposes of this discussion, this review will not be relevant to startups, but will look at existing businesses.
Non-Loan Options
An existing business may have several financing options beyond loans. If a business is experiencing significant growth, it may be a candidate for other types of financing, such as equity financing (selling company stock) and crowdfunding. Likewise, merchant cash advances are another option for businesses needing funding.
Merchant Cash Advance (MCA)
A merchant cash advance, or MCA, is a great option for businesses that need flexibility. MCAs are structured so that the funder is essentially a short-term business partner. They get an agreed-upon percentage of your sales revenue until the balance is repaid. So, if your business does great, your funder gets paid faster. However, if sales slow and your revenue goes down, your funder can lower your remittances too. Moreover, unlike a loan that charges interest, there are no additional fees if the remittance schedule is extended.
Stock or Equity Sale
For companies experiencing significant growth, finding investors willing to share the risk by investing their own capital and contributing to your company's success may be a viable alternative to taking-on debt.
A good rule to follow when seeking this type of funding is to find investors who may be able to help your business grow beyond the contribution of capital. For example, if you are looking to expand your business geographically into another state, you may want to consider investors with local expertise and contacts in the state where you are looking to expand.
This may seem obvious, but many business owners are focused on getting cash and not on the bigger picture. Keep in mind that when you sell ownership in your company, you are also giving-up control in most cases.
Consider that your best investment partner may be someone that you already do business with; like a vendor or customer. Companies that have a working knowledge of your business, grow with you and have a mutual interest in your success often make the best investment partners.
Crowdfunding
Crowdfunding is a way to raise small amounts of capital from a multitude of investors. Crowdfunding may work well for companies that have a large customer base and loyal following. Appealing to a dedicated customer base may be a way to raise a significant amount of capital quickly.
Let's assume that you are a designer of a popular gaming software and have a large user base that is dedicated to your software. You want to release a new product but will need more resources to get the job done. Crowdfunding will allow you to appeal to your user base to contribute capital in exchange for advanced access or discounts on future releases.
This type of funding could apply to many industries and products. Crowdfunding platforms such as Kickstarter, IndieGoGo or GoFundMe have raised billions of dollars for small businesses. They provide guidance on the entire process, but also charge a fee for their services.
New Equipment Acquisition
Equipment financing is a very specialized category and if done correctly, small business owners could save thousands of dollars by choosing the proper financing.
First, a business owner needs to determine if they wish to purchase or lease the new equipment.
Leasing Equipment – Leasing new equipment for business has several advantages, mainly related to lower monthly costs. Also, leasing equipment provides a business owner with flexibility to update the equipment at the end of the lease term. This can allow your business to stay up-to-date with the latest equipment and technology and also reduces maintenance costs.
In addition to lower monthly costs, there is typically no down payment required for an equipment lease.
Receivables Financing
Receivables financing is the process of collateralizing unpaid invoices to a finance company in return for early payment or upfront cash. In receivables financing a company retains ownership of the unpaid accounts and in most cases continues to service their customers as usual. Because this form of financing consists of a purchase, it is not by definition a loan.
If you will be maintaining your relationships with your customers, receivables financing is usually invisible to clients.
This is different from invoice factoring or selling uncollectable invoices to a collection agency from clients who refuse or are unable to pay. In invoice factoring a company assigns ownership of invoices or the right to collect to the financing company at a discount.
Receivables financing works well for companies that offer payment terms or financing to their customers and have a large sum of outstanding invoices.
Business Line of Credit (BOL)
A business line of credit is an essential tool for any small business. A BOL is an arrangement with a lender that is essentially ready cash. In some ways it is similar to a business credit card in that you only pay fees and interest when you use the credit line. Traditionally, a BOL referred to a specific type of financial product from traditional banks or similar financial institution, but more commonly these days it refers to the process of securing a funding arrangement with a lender. So, it's more of a business practice as opposed to a financial product.
A business line of credit allows a business owner to get a commitment of capital from a business bank or online lender and use that capital immediately or in the future when needed.
Many businesses make the mistake of waiting to apply for a business line of credit when they are experiencing financial stress. Waiting until your business is experiencing hardship is the worst time to apply for a BOL for the simple fact that lenders want to give money to healthy companies when their creditworthiness is strong.
It is advisable for most businesses to actively pursue this type of arrangement as soon as possible (especially when business revenues are strong) so that it is available for business expansion or working capital when needed.
Small Business Administration Loans
The U.S. Small Business Administration (SBA) is not a direct lender, but a guarantor of loans made by qualifying business banks, online lenders and other financial institutions. SBA Loans offer some of the most favorable terms for business loans regarding interest rates, repayment terms and length of repayment period.
In exchange for guaranteeing the loan lenders agree to give borrowers lower interest rates and fees and offer more time to repay loans. However, SBA loans have strict qualifying criteria and the application process can be more intense than most loan applications.
An SBA loan often requires the applicant to provide a business plan, submit several years of tax returns, disclose annual revenue from bank statements and even agree to personally guarantee the loan.
Small business Administration loans vary by use and business classification, the SBA 7(a) program provides guarantees up to $5 million and SBA 504 up to $15 million.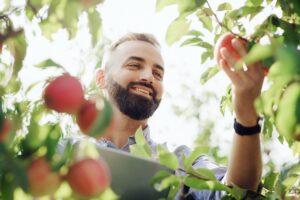 How to Avoid Seasonal Cash Flow Problems
Seasonal cash flow problems refer to the financial difficulties that small business owners experience due to fluctuations in their revenue and expenses throughout the year.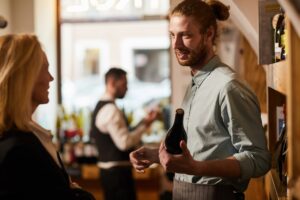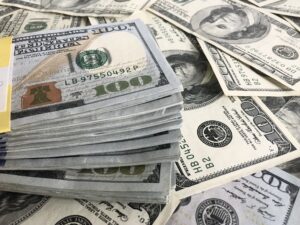 Subscribe To Our Newsletter