Liquor Store Business Loans
Apply Now For Business Funding
Applying will not affect your credit score
Liquor store financing is mainly used to finance the purchase of liquor store inventory, finance a new location, make renovations or to acquire delivery vehicles. As of 2023, every state and the Federal Government (TTB) requires that a liquor store maintain a physical location. That said, the digital marketplace for alcohol sales is quickly evolving.
Like many other businesses, liquor store owners are facing dramatic regulatory changes. Two areas of potential major change include digital (online) sales and the number of licenses that an individual or single entity can hold. These two issues will be addressed in further detail below as we discuss the financing options and business loan programs available to liquor store owners.
Post-Pandemic Liquor Store Business Trends
The pandemic had a profound effect on the global wine, beer and spirits industry. Sales during the pandemic soared in almost every category. However, as we enter the post-pandemic era, the liquor store business is starting to level-off. To a large extent, sales have reverted to pre-pandemic levels with categories such as tequila, ready-to-drink cocktails and bourbon showing larger annual growth trends.
In many states, liquor store owners are permitted to own an unlimited number of retail stores. In states such as Colorado, liquor store owners are only permitted to own and operate three retail stores. This is significant because the liquor industry is increasingly seeing mega-stores such as Total Wine & More, Specs, ABC Liquors and other regional giants pose a competitive risk to smaller stores. Allowing business owners to operate as many stores as they wish has proven to level the playing field for smaller liquor store owners. In states such as Texas, Florida and California, open license issuance has actually resulted in an increase in individual liquor stores, contrary to opposition claims that it drives smaller operators out of business.
The bottom line? The liquor store business is vibrant, growing and changing rapidly. More and more liquor store owners will require business funding to stay competitive as the capital requirements for this retail business are increasing.
Business Financing in the Retail Liquor Business
There are a lot of reasons liquor store owners would apply for small business loans to support or grow their businesses. Similarly, there are many loan options to choose from when searching for liquor store business loans; depending on your business needs. Determining the loan amount, the repayment horizon (short-term vs long-term loan) and the use of proceeds, there are several specific funding options tailored for liquor store owners.
There is a popular saying that liquor stores are "recession-proof", however, it would be wise for borrowers not to take the "recession-proof" concept for granted.
What Type of Liquor Store Financing do I Need?
Liquor store financing should consider the stage of the liquor store business as well as the specific intended use of capital. This will likely fall into one of three categories:
Startup Liquor Store Loan – You are new to the industry and are looking to open or purchase a new liquor store business.

Startups can be tricky to secure financing for simply because there is no track record or history such as cashflow, tax returns and annual revenue for lenders and their underwriters to base a decision on.

In the case of a startup liquor store, the prospective liquor store owner may need to apply for a personal loan. Getting a personal loan will require that you submit your credit score with your loan application, provide personal tax returns, personal bank account statements, likely pledge collateral and personally guarantee the loan.

This may seem complicated and difficult, but if you have good credit and a strong business plan, there are many lenders making loans. So, don't be discouraged.

Existing Liquor Store Business Loan – This type of loan is usually the easiest to qualify for as long as there are a few years of operating history to work with. Usually, an existing liquor store owner will seek a business loan for working capital to, upgrade lights, refrigerators, shelving or other fixtures or infrastructure. In addition, during the busy season, store owners may look to finance inventory purchases to take advantage of quantity discounts when they know they will be selling at higher volumes.
New Store/Expansion Financing – An existing liquor store owner seeking to expand into a new location. Existing liquor store owners who are looking to open additional stores are likely to be seen by lenders as better a better risk by lenders compared to startups.

When underwriters evaluate the risks associated with small business loans they will often take into account the business owner's experience operating a business in their industry. If you have several years of operating a liquor store, there is a good chance you will be successful operating additional stores. This experience will likely result in more financing options with lower interest rates and more favorable repayment terms.
Types Of Financing for Liquor Stores
As discussed above, the financing options available to you will depend on your business experience (time in business) and your credit history. Traditional lenders such as commercial banks are likely to have the most stringent qualification requirements for bank loans but offer lower interest rates and terms to well-qualified borrowers. Online lenders may have less stringent qualification requirements but have a higher cost of borrowing.
In most states, liquor store owners can purchase inventory on credit, but are required to pay for merchandise in a prescribed period of time, usually no more than 30 days. Become delinquent and you may jeopardize losing your liquor license.
So let's review some popular types of liquor store financing.
Equipment Financing
For new and existing liquor stores, equipment such as refrigerators (for craft beers), fork lifts, pallet shelving for storage efficiency, delivery vehicles and other capital expenses, equipment financing is a popular financing option. Equipment financing allows you to spread the cost of your asset over a longer period of time with low monthly payments. Also, in most cases, the equipment being financed acts as the collateral for the loan.
In most cases your equipment vendor will provide the financing or have a finance partner that will arrange the loan or leasing agreement.
Business Line of Credit
A business line of credit is a powerful business tool. It is recommended that small business owners establish their business line of credit a soon as possible. A business line of credit ("BLOC" for short) is similar to a credit card in some ways. It is an arrangement that you establish with a financial institution to have a defined some of money available for you to borrow when needed.
Like a business credit card, a BLOC does not accrue interest until you actually draw funds from your account. And then, you only pay interest and have to repay on the amount drawn. This has an advantage versus a traditional loan where you receive an upfront, lump-sum amount and you begin paying principle and interest immediately.
Commercial Real Estate (CRE) Financing
Commercial real estate financing usually is associated with the purchase of your physical location and is structured in the form of a commercial mortgage. In some cases liquor store owners can refinance prior debt using commercial real estate financing, depending on the value of the property. Also, with your commercial property as collateral, repayment terms for commercial real estate financing will likely have lower interest rates than unsecured loans and longer repayment terms.
For example, if your liquor store building is worth $1 Million, you owe $300,000 currently on your mortgage, and you have unsecured debts of $80,000, it may make sense to refinance at $380,000 with a commercial real estate financing arrangement to consolidate all your debt into one lower payment.
Small Business Administration (SBA) Loans
For qualifying liquor store owners, an SBA loan offers a very attractive way to borrow capital for your store. SBA lenders generally offer the lowest interest rates and longest repayment terms to qualified borrowers.
Liquor stores are considered a qualifying industry under the SBA guidelines. Keep in mind, the SBA does not make loans directly, the SBA guarantees loan repayment to participating SBA loan financial institutions that issue the loans.
In particular, the SBA 7 loan program is the most popular loan guarantee program and the proceeds can be used for virtually any business purpose, including refinancing existing loans.
Alternative Financing
On top of loans, some types of financing are known as alternative financing. They're not loans, but are also ways to get ahold of quick cash when you need it.
Merchant Cash Advance
A merchant cash advance or MCA is not technically a loan, it's a financial transaction where you sell a portion of your future revenue in exchange for an upfront, lump sum amount of money. The total repayment amount is usually defined as a pre-set amount based on a calculation using what is called a factor rate.
Be aware, MCAs are usually the most expensive form of business financing and should be used only when no other options are available.
An MCA lender will usually determine the amount and repayment terms based on sales history to project how much you can repay. Remittance is traditionally paid daily from your credit card merchant account directly as a percentage of sales until paid off. Because it is based on company sales, a merchant cash advance rarely will require a personal credit check.
Here is the paradox. MCA's are usually considered funding of final resort for those with bad credit, but they rarely rely on the owner's credit history.
MCAs are typically short-term financing options that will result in reduced future cash flow since they will be repaid with a significant portion of future sales revenue.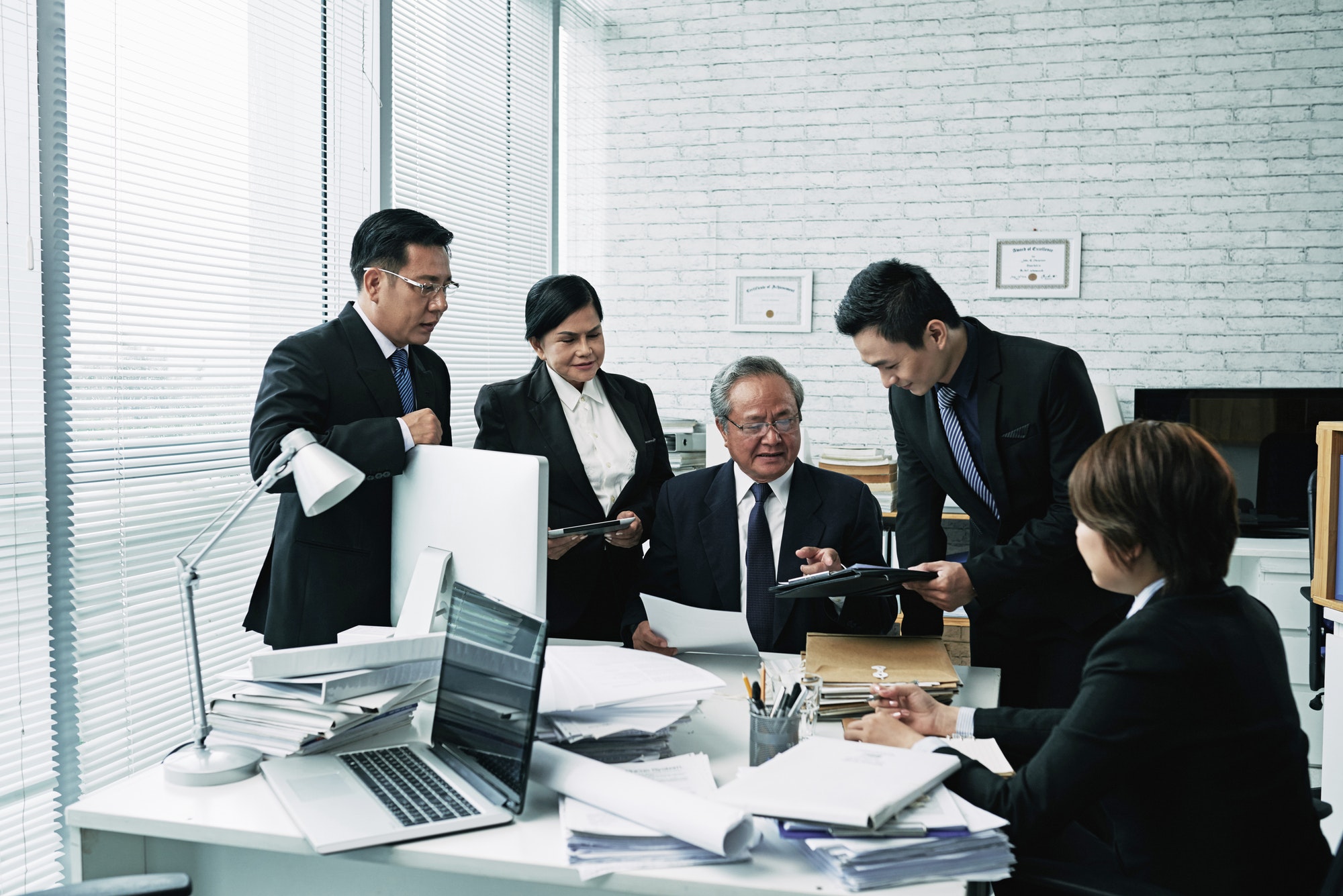 For small business owners looking to scale, acquiring a $500K loan can be a pivotal step. This guide provides...