Apply Now For Business Funding
Applying will not affect your credit score
Cannabis business loans encompass many forms of funding available to companies growing, packaging, and dispensing cannabis products. The cannabis industry faces unique challenges when seeking business financing, particularly for such a lucrative business.
According to Statista, almost 19% of American adults used cannabis in 2021, and in the state of California alone, where sales have quadrupled since 2018, the sale of cannabis brought in over $1.3 billion in tax revenue. Washington and Colorado legalized recreational sales in 2012, and since then 19 more states and Washington D.C. have all followed suit. The industry is lucrative and growing.
However, cannabis remains illegal at the federal level, a situation that creates the issue facing entrepreneurs looking to start up a new cannabis business. FDIC-insured banks and credit unions can't just do business with companies openly selling a federally-prohibited substance even if the marijuana industry is legal by state law.
It also creates issues in finding financing options. Traditional banks, insured by the FDIC, can't simply loan money to cannabis-related businesses.
Why are Marijuana Business Loans and Alternative Financing Necessary?
Even though it can be difficult to find cannabis financing, it's vital for cannabis companies to do so. Cannabis companies need business loans for a whole host of reasons, including:
Expansion: To finance the expansion of existing facilities, the construction of new ones, or the purchase of another business.

Equipment: To purchase new equipment or upgrade existing equipment. It's an equipment-heavy industry. You'll need the equipment necessary to grow, store, and display cannabis and related products. But many states also have stringent security requirements, which can be very expensive.

Inventory: To buy raw cannabis and finished goods, from edibles to other paraphrenelia.

Working capital: To cover operating expenses, such as payroll and rent, during slow periods or periods of rapid growth.

Compliance: To meet state and local regulatory requirements, such as obtaining licenses and paying fees. This can be one of the more expensive parts of the entire process.

Marketing: To increase brand recognition and market share.

Utilities: the marijuana business requires an extraordinary amount of electricity, security, air circulation, and water usage, particularly if you're operating a grow.
Regulatory Challenges (AKA Why Are These Loans Called MMJ Loans?)
The cannabis industry is growing rapidly in the United States, with more and more states legalizing the medical and recreational use of marijuana. It wasn't always this way, though. A quick search will show you that marijuana loans were sometimes known as MMJ loans. Not even a state body, search engines would often punish articles, businesses, and other content featuring words like "cannabis" by banishing them in search results, if they appeared in the results at all.
The industry's growth combined with cannabis's legal gray area combines to create a range of regulatory challenges that cannabis dispensaries must navigate to operate legally and effectively.
Federal vs State Law Conflict: While many states have legalized marijuana, it is still considered a Schedule I drug under federal law. This can make it difficult for dispensaries to access banking services, among other challenges.

Complex Licensing Process: Obtaining a license to operate a cannabis dispensary can involve a complex and time-consuming application process. That process includes obtaining both state and local permits and meeting a range of strict regulatory requirements, including those related to security, record-keeping, and product testing.

Strict Packaging and Labeling Requirements: Dispensaries must follow strict packaging and labeling requirements, including child-resistant packaging, warning labels, and the inclusion of product information such as THC and CBD levels.

Compliance with Health and Safety Regulations: Dispensaries must comply with a range of health and safety regulations, including those related to product testing, labeling, and storage. This requires ongoing investment in quality control and compliance processes.

Taxation Challenges: Dispensaries are subject to a range of taxes, including both federal and state taxes. However, due to the conflict between state and federal law, many dispensaries are unable to take advantage of standard tax deductions and credits.
While the cannabis industry offers significant opportunities for growth and innovation, it also comes with a range of regulatory challenges that cannabis dispensaries must navigate in order to operate legally and effectively.
Types of Dispensary Financing
Bear in mind again: while there are specialized lenders able to offer many of these forms of funding, it'll be harder to find a financial institution willing to make those deals than it is for many other small business owners.
Term Loans (From Specialized Cannabis Lenders)
Term loans are a type of small business loan where a lender provides a lump sum of money to a borrower and the borrower agrees to repay the loan with interest over a set period of time, usually in equal payments. Term loans are usually used to finance large expenditures such as equipment purchases, property renovations or expansions, and working capital, although they can also be used to cover nearly any business need.
With the cannabis industry still facing challenges with obtaining traditional forms of financing due to federal regulations, term loans can provide dispensaries with the necessary capital to make investments in equipment, hire staff, or expand their facilities. You just might need to seek out certain lenders specific to the cannabis industry.
SBA Loans
SBA Loans are term loans guaranteed by the United States Small Business Administration, or SBA. For many small businesses, these are the best loans you can get. Since the lender has very little downside, interest rates and repayment terms for SBA loans are very borrower-friendly.
However, marijuana dispensaries and other companies directly working with cannabis are not eligible for SBA loans due to the federal prohibition of marijuana. There are adjacent industries that may be able to be approved, but any company working with cannabis or CBD is not.
Equipment Loans
Equipment financing is a type of financing that specifically covers the cost of purchasing equipment for a business. In this type of financing, the lender provides the funds needed to purchase the equipment and the borrower repays the loan and interest over a set period of time. The equipment serves as collateral for the loan, meaning that if the borrower defaults, the lender can seize the equipment to recoup its investment. It should also be noted that lenders typically expect borrowers to make a down payment on the equipment, usually in the neighborhood of 20%.
No matter what type of cannabis business you operate, equipment will be hugely important. If you're a grower, you'll need lights, storage, air circulation and humidity controls, and all of the equipment you'd need to grow any other plant. If you produce end products, you're looking at equipping an industrial kitchen and dispensaries, even for medical marijuana, require displays, security equipment, and more.
That reliance on equipment at all points in the industry is why equipment loans are one of the top financing solutions for cannabis business owners.
Business Lines of Credit
A business line of credit is a type of loan where a lender provides a maximum amount of credit that a borrower can access as needed, with interest only charged on the amount actually borrowed. A line of credit can be seen as a flexible form of financing as it provides the borrower with the ability to access funds whenever they need them without having to reapply for a loan each time.
They're also revolving lines of credit, like credit cards. That means as you pay down your line of credit you can re-borrow as necessary.
For cannabis dispensaries, a business line of credit can be a crucial source of funding for unexpected expenses or opportunities. Due to the fluctuating demand and supply chain disruptions that are common in the cannabis industry, a line of credit can provide dispensaries with the flexibility to quickly respond to changes in the market and address any short-term cash flow issues.
Additionally, a business line of credit can also be used to finance inventory or purchase supplies during periods of high demand, allowing dispensaries to capitalize on growth opportunities and remain competitive. Overall, a line of credit can be an essential tool for cannabis dispensaries to manage their cash flow and support their operations.
Alternative Financing:
Merchant Cash Advances
A merchant cash advance (MCA) is a unique form of business financing used by small business owners to access capital using their future credit card sales. MCAs are often used as an advance against future sales or accounts receivable. MCAs are not loans and are thus not subject to the same regulations and disclosure laws as typical lending agreements.
Unlike a conventional loan, an MCA is based on the revenue of the borrower and is therefore known as revenue-based funding. If you've got bad credit or work in an industry like the cannabis field, where regulatory uncertainty can drag down credit scores, you may find that an MCA is a fast, simple way to get funded.
These short-term funding solutions are provided by specialized alternative lenders, typically not by the sort of traditional banks that are hamstrung by federal cannabis regulations, and have higher borrowing costs. On the other hand, MCAs also have also easier eligibility criteria compared to other business funding options.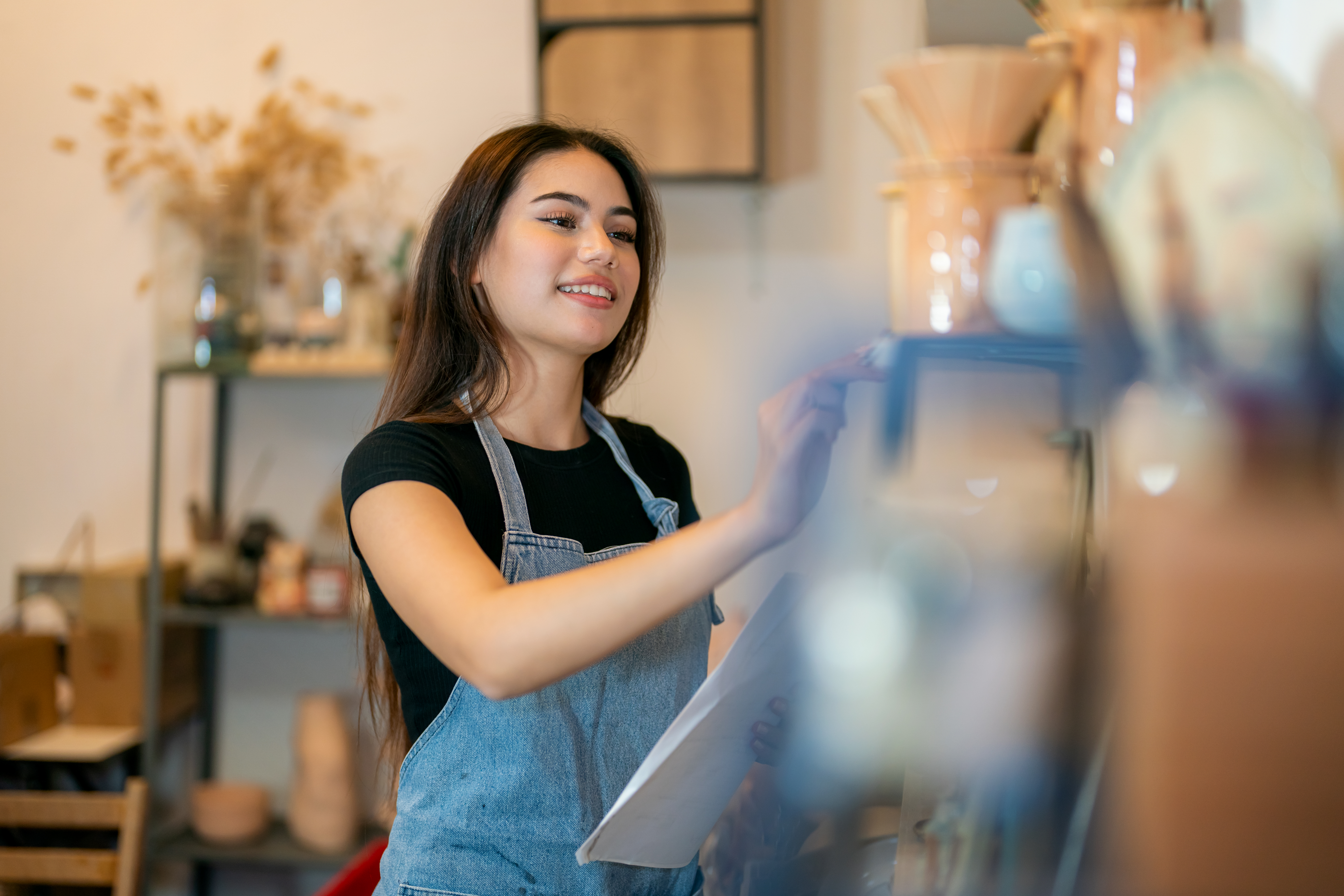 For small business owners, establishing a solid foundation of loyal customers is the linchpin of success. After all, while...